Shopping Cart
Your Cart is Empty
There was an error with PayPal
Click here to try again
Thank you for your business!
You should be receiving an order confirmation from Paypal shortly.
Exit Shopping Cart
Short and long. The market indexes are near their highs, and with that come the predictions for more of the same, along with other predictions of a big decline, and everything in between. We see the market as having long- and short-term trends and it is important to realize what the overall trend is and how the near-term possibilities fit into the big picture. The S&P has rallied to more than triple the value of the 2009 low, and we think that it is clear that the longer-term trend of the market is bullish. Within that long-term trend, we believe the potential for pullbacks of up to 15% exists, but would still leave the market in a bullish trend. The problem with much of the commentary is that it does not make the distinction between the long- and short-term trends, as people seem to want a one-word solution to the market's direction of either "up" or "down," and it's really more complicated than that. We think that if investors can get a handle on the long-term trend, then they can make some better judgements on a short-term basis, and how that fits into their overall plan.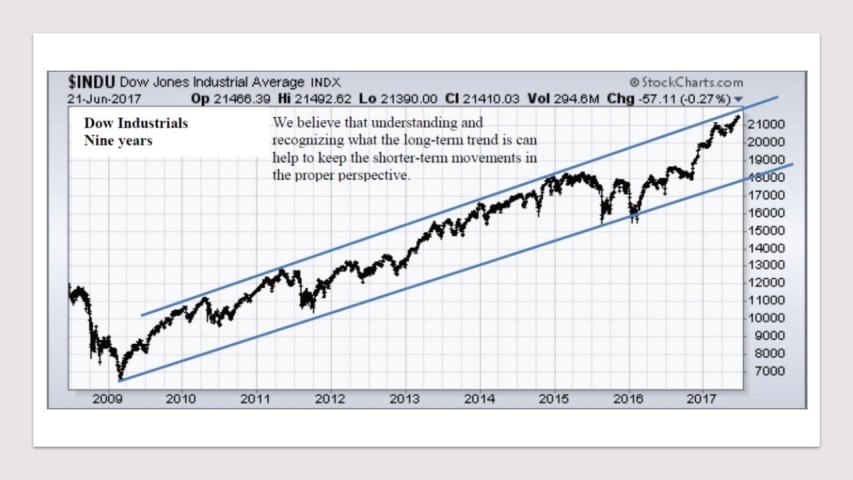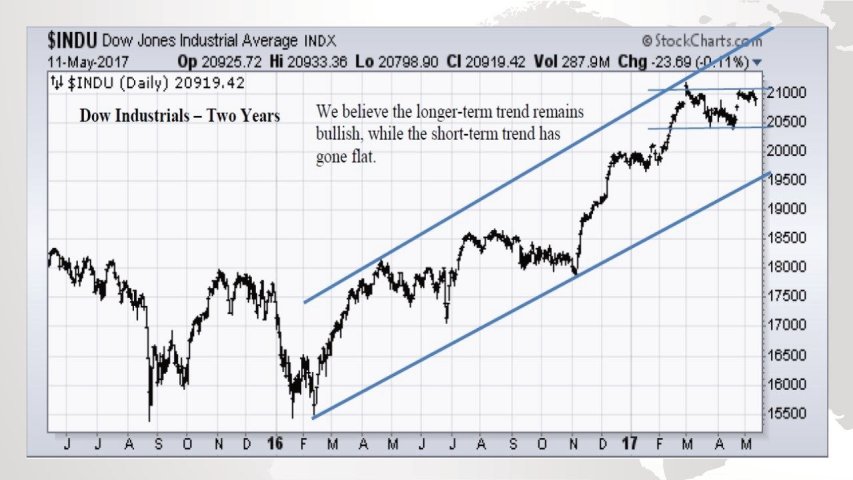 Each day we read a variety of predictions about the stock market, economy, and the world that are all over the place in terms of the opinions about the future. Lately, there seems to be more attempts to call a major market top by using an indicator that may have worked in the past, but this is no surety the same condition will produce the same result today. Each market cycle is different, and what affects the market today may not be the same as the facts that moved prices in the past. The market is much more complicated than any one indicator or even a set of conditions can accurately predict. We do note, however, that when there is a high preponderance of opinion in one direction or another, that something else is more likely to happen. More often, the reason for a market trend is not apparent until well after the move has occurred, which makes using the same kind of reasoning to predict the future difficult at best, but still fun to try. We think it is better to expect the unexpected when it comes to the stock market, and not just what the majority says will happen. Courtesy of Bob Dickey RBC.
/